What Our Client Are Saying!
"I really liked it here. I made my appointment well in advance and they were very accomadating even though I was late. Joane did my hair and she is really nice. Talking to her made the time go by pretty quickly. I like the end result: I came in with one expectation and left totally happy. I only have a couple of complaints: 1. the weave was too tight, I had to take an advil to get some rest even though I spoke up and requested looser braids. 2. A couple of tracks were showing in the front bang area. I didn't notice while I was at the salon but I immedately failed the "track check" test at home. I came in from Boston so I can't go back to get it fixed. I will have to find someone locally to fix it for me. Other than that I like the end product."
Marilyn Louis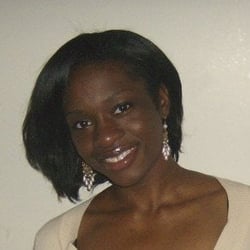 "I absolutely love this salon. I came in for a sew in and bought weave at his store. The staff was very professional and knowledgable about my natural hair. They use good quality products too. Def will be coming back."
Tashina Finkton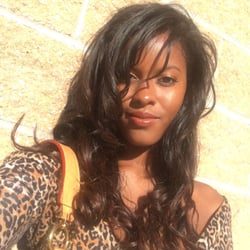 "The Weave Spot is my go to spot to get my weave done for now on. I was on my way from my now old hair dresser because she told me to come in but she had just started a sew in so I left and said I was coming back the next day. On my way back I seen The Weave Spot had just opened, which is new to my area. So I stopped in and was greeted and asked if I can get a weave done and they told me yes I can and right at that moment. I was introduced to Rasheeda which hooked me up. I had 3 bundles and a frontal closure installed. I am so happy with the results and everyone at work likes it. I definetly will be going back and the price was great as well. I received a new customer discount and a week later went back for my complimentary wash and set. Now you can't beat that. Highly recommended"
Michelle Alexander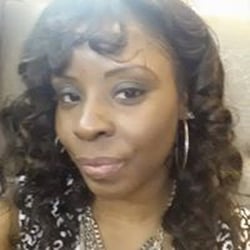 "I was really with the service I received at the Weave Spot. Pricing was clearly explained upfront in a professional manner. Shelly was my stylist and did a fantastic job. I have gone to numerous places and the way she did the sew in looked completely natural and was very flat and not bumpy. Also, there was no wait time when I arrived! I have a busy schedule so I really appreciate the individualized attention I got and not having to wait around while the stylist word on other clients. I highly recommend the weave spot and I definitely will be going back again!"
Stephanie Silvera